---
WFX FIT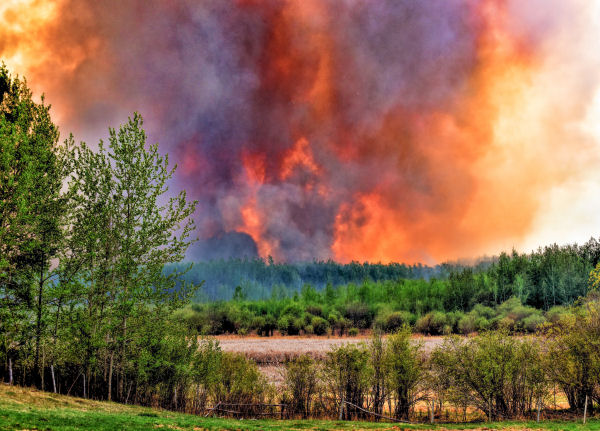 ---
FIRE 1 is an approved FireRanger WFX FIT testing agency.
Type 1 Wildland Fire Fighters must be physically fit in order to fight wildland fires safely and effectively, as well as to avoid injuries and recover quickly. In particular, they must have suitable levels of aerobic fitness, muscular strength and endurance.
The WFX FIT is a valid job-related physical performance standard used to determine whether an individual possesses the physical capabilities necessary to meet the rigorous demands encountered while fighting wildland fires.
There are five (5) components to the WFX FIT: a screening component and four (4) performance components.
• Pre-Participation Screening
• Carry Pump on Back
• Hand Carry Pump
• Hose Pack Lift and Carry on Back
• Charged Hose Advanced
WFX FIT is completed as a timed circuit. All performance components must be test together. Fire fighters must be able to complete the test within 14 minutes and 30 seconds in order to be eligible for national exchange.
Pre-screening measures
Pre-screening includes:
• PAR-Q+ (Physical Activity Readiness questionnaire)
• PARmed-X+ (online survey of medical readiness and medical referral)
• Resting blood pressure equal to or less than 144/90 mmHg
• Informed Consent and Release of Results documents
• Photo Identification (YOU MUST BRING TO TESTING SITE)
You must arrive at the testing site with your completed PAR-Q+, Informed Consent for WFX FIT and Release of Results documents.
Your resting blood pressure will be taken on site. If it is higher than 144/90 mmHg, you will need to provide a doctor's note clearing you to take the test. If you know from a previous test that your blood pressure is high due to anxiety, you can arrive at the testing site with a note from your doctor that clears you for heavy exercise.
REMINDER: YOU MUST HAVE GOOD RUNNING SHOES.
If they are too worn on the bottom you will NOT be allowed to participate in the testing until you have safe footwear.
Fitness Training Guidelines. View on



For Type 1 Wildland Fire Fighter Testing. A physical fitness training program to prepare candidates for performing the WFX FIT.
---
2022 WFX FIT Registration.
Please choose a Testing Location/Date
| Location | Date |
| --- | --- |
| Ottawa | March 2 |
| Ottawa | March 3 |
| Kitchener (Guelph) | March 8 |
| Kitchener (Guelph) | March 9 |
| LINDSAY | March 14 |
| LINDSAY | March 15 |
| North Bay | March 20 |
| North Bay | March 21 |
| Cochrane | March 23 |